Mohammad Abdul Matin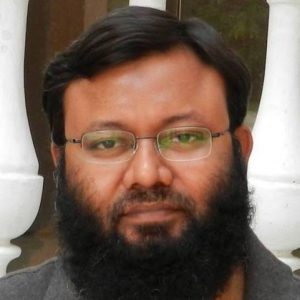 Mr. Matin is an entrepreneur and highly experienced in strategy and information technology and has worked with reputed large multinational corporates for more than fifteen years. He has founded multiple initiatives and built products that impacted people's lives.
He worked with one of the world's most regarded strategy consulting organisation, The Palladium Group Inc., which was founded and lead by two renowned Harvard professors, Dr. David P Norton and Dr. Robert S Kaplan. He has worked for different conglomerates in a wide range of industry verticals from non-profit, information technology, automotive, logistics, real estate, manufacturing, retail, distribution, energy to industrial gases. Mr. Matin has held CxO and senior level positions creating impacts and earning honor at different large diversified groups throughout his career.
Mr. Matin has built great teams and many successful businesses. Currently, he runs multiple enterprises in the fields of business consulting, health-tech services, software development, market activation and business process outsourcing. He is also a Business Consultant and Adjunct faculty at the Institute of Chartered Accountants Bangladesh (ICAB).