Abdullah Al Mosabbir, MBBS, FCPS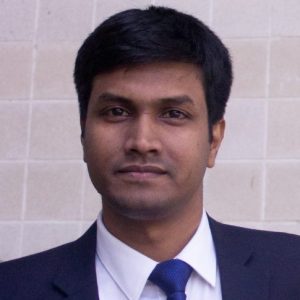 Dr Mosabbir is an experienced Haematologist with demonstrated expertise in the diagnosis and treatment of diseases involving the Blood and Bone Marrow including Leukaemia, Lymphoma, Multiple Myeloma, Thalassaemia, Aplastic Anaemia, Haemophilia etc. Currently, he is working as a part of a high-efficiency stem cell transplant team at Dhaka Medical College Hospital. He has a strong medical background having done his MBBS from prestigious Dhaka Medical College under the University of Dhaka, and later his post-graduate Fellowship in Hematology (FCPS) from the acclaimed Bangladesh College of Physicians and Surgeons (BCPS), Dhaka after completing four years of extensive training in Clinical and Laboratory Haematology. He has expertise in different haematology laboratory skills and techniques. He is well versed with advanced diagnostic tools like electrophoresis, immunophenotyping, cytogenetic and molecular studies. He also has sound experience in harvesting, processing and cryopreservation of Haemopoietic stem cells.
Apart from his clinical career and affiliations, Dr Mosabbir is very enthusiastic about collaborative research. His research interests are Thalassaemia, Leukaemia and Infectious disease. He has co-authored publications in high-impact international journals including PLOS Neglected Tropical Diseases, American Journal of Tropical Medicine and Hygiene and Autism. Dr Mosabbir is highly committed to serving the community and the country through his work. He aspires to become a distinguished researcher and academician who can inspire and motivate future scientists.